General

Rosslare allows the connection of an LPR (License Plate Recognition) camera directly to its access
control panels, without the need for the mediation of a video management software such as
VITRAX.
The connection is made directly to an available reader port at the control panel, by Wiegand
protocol as if the camera is a registered reader.
Getting the License Plate information, the system can decide whether to deny or grant access for
the car and also can implement car parking management.
Way of operation
On AxTraxNG, Rosslare's Access Control management system, version 27.6.1.6 and above, a special
Wiegand 64 bit protocol was added to support alphanumeric LPR/ANPR (Automatic number-plate
recognition) conversion into standard Wiegand and display the credential as LPR/ANPR data on the
AxTraxNG \ AxTraxPro systems.
In this way, using Wiegand 64 bit protocol, the camera can be connected directly to a Wiegand
reader port on the control panel and transmit the license plate ID to the control panel, over this
Wiegand 64 bit protocol, and as mentioned, no Vitrax is needed.
Setting The Reader



On AxTraxNG\ AxTraxPro go to Reader setting, and check the "License Plate Check box, the Hikvision Conversation table is automatically selected: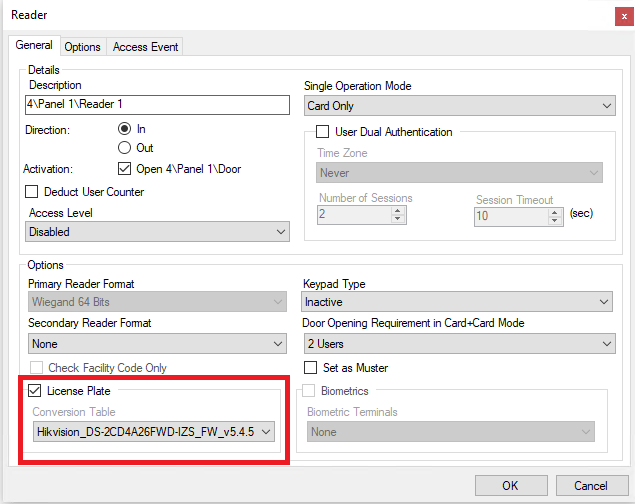 Adding a License Plate credential to a user
On user properties window select the Credential tab and click the "Enroll from License Plate" button: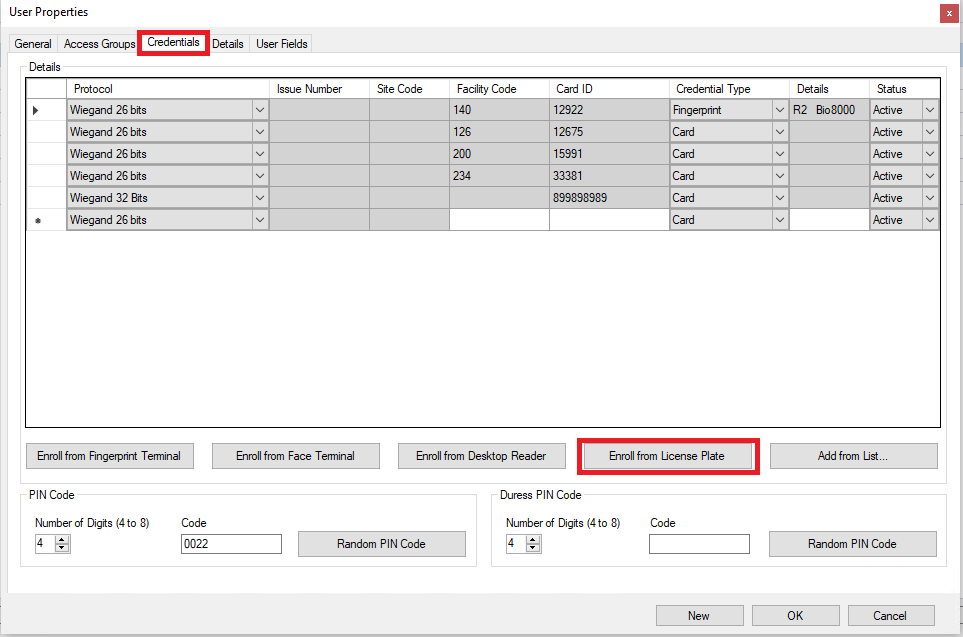 Enter the License plate (up to 8 characters) all letters must be capital letters and click OK: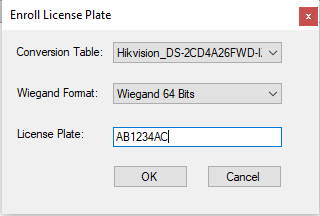 A new credential "License Plate " was added to the user's credential: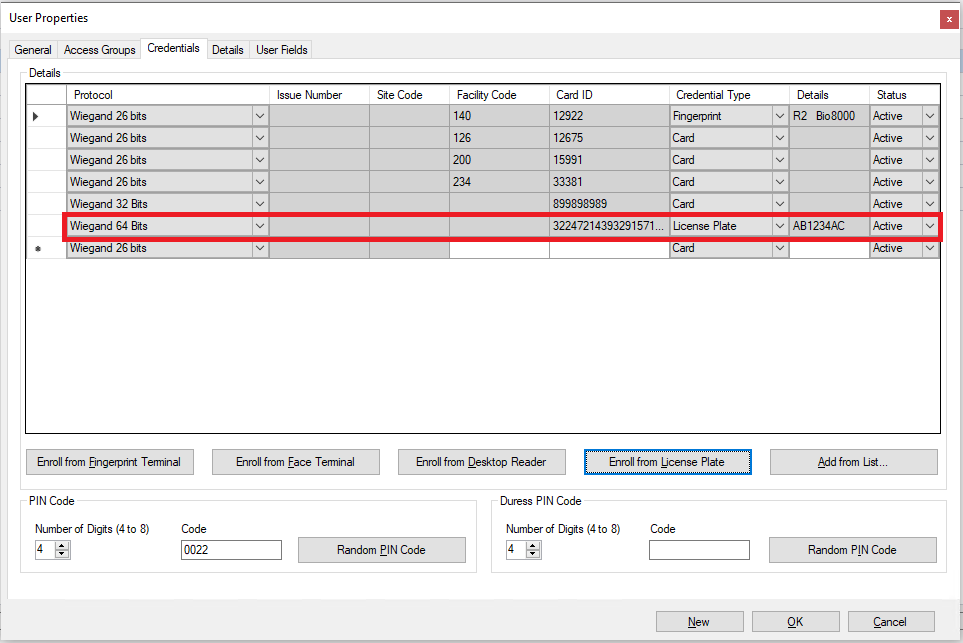 Supported cameras
The supported Camera and Firmware version can be found at the following
Article