Install AxTraxNG\ AxTraxPro on Windows 11 OS
Lately there are multiple report on SQL server fails to be installed on Windows 11 OS, following the information provided by Microsoft the most common issue for this failure is system disk sector size greater than 4 KB.

in any case of installing AxTraxNG\ AxTraxPro on a new win11 PC we recommend the follow:

Before Installing AxTraxNG\ AxTraxPro
2. Reboot the PC

In a case of Installing AxTraxPro server you can move forward with AxTraxPro installation, for AxTraxNG installation:

2. Run the SQL installer and follow this
Article
to install a VITRAX SQL server instance manually.
3. move forward with the AxTraxNG installer and skip the SQL installation during the installation: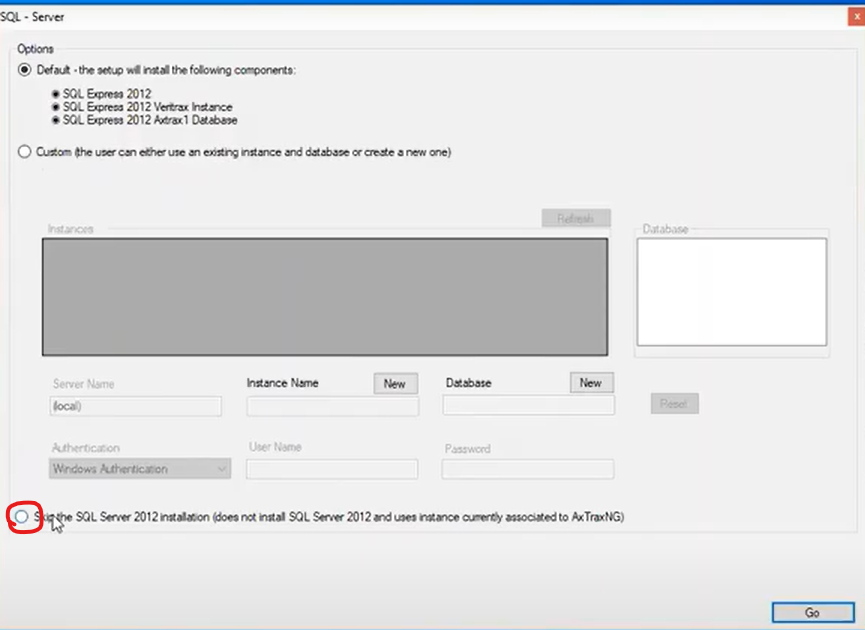 Couldn't find what you are looking for?
Please feel free to contact us:
NORTH AMERICA & CANADA

Toll Free: 1 866 632 1101

Telephone: 1 817 305 0006

EUROPE

Telephone: 972 4 9577 183

LATIN AMERICA

Telephone: 54 11 4001 3104

APAC, MIDDLE EAST AND AFRICA

Telephone: 852 2795 5630

CHINA

Telephone: 86 755 8610 6842

INDIA

Telephone: 91 20 40147830