This Technical Note only apply to AxTraxPro Version 28.0.2.6
Summary:

Recently Rosslare has released AxTraxPro version 28.0.2.6, this version includes many new features which one of them is Additional readers access rights on user access rights.
We have found that in some cases when a user is configured with additional readers, the system may grant access to a reader for which the user does not have authorization.
This Technical note allows you to apply a patch to fix this issue


1. Open Task Manager in Windows.
2. Select the Services tab: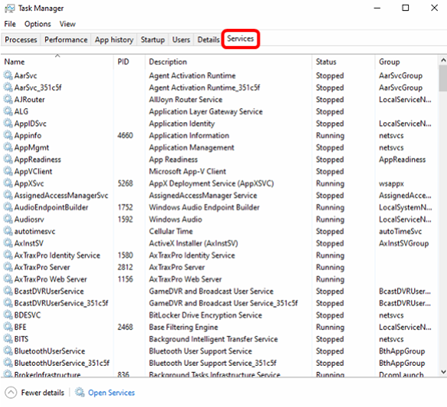 3. Right click on AxTraxPro Server Service.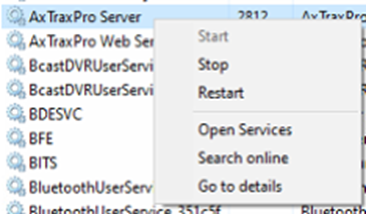 4. Click "Stop"
5. Download the patch file from: http://u.pc.cd/kNortalK
6. Extract the patch file on your PC to a known location (Desktop for example).
7. Locate the server installation path of AxTraxNG, usually under C:\Program Files (x86)\Rosslare\AxTraxProServer
8. Preserve the file: 'ACDAL.dll' by renaming it to 'ACDAL.OLD'.
9. Copy the new 'ACDAL.dll' file to the same path.
10. Go back to the Services screen.
11. Right click on AxTraxPro Server Service
12. Click "Start"
13. Now the patch is applied.